Pros
Designed for all people
Video chat available
A large number of members
Free to join
Good design
Quick registration
Solid search feature
Cons
Lots of fake dating profiles
Limited registration
Dating profiles could contain more information
Cannot join using Facebook
Upgrade to use the messaging feature
It costs a hefty sum to send Flirts
Hostesses can sometimes be bots
Sometimes, all you need is a dating website that takes care of it all. Step up to the stage, Well Hello! This dating platform is designed for absolutely anyone, so whether that's singles looking for casual dates or couples looking for some saucy fun, Well Hello has it all covered, and that could make it a leading dating site.
First Impression
Upon first impressions, we were instantly confident that Well Hello is going to give you all the dating success you've been looking for. It's an active platform with members seeking all kinds of things, and it's easy to use too. We believe that having an account at Well Hello could potentially be one of the best things you can do. It has its drawbacks, of course, but more on that later.
Well Hello Interface
Every user deserves a simple dating experience, and the interface at Well Hello captures that perfectly. The design is easy to understand, icons and sidebars are slick, which makes it extremely easy to find your way around. Everything is laid out and easy to find while it's simple to search members, too, making it a useful platform.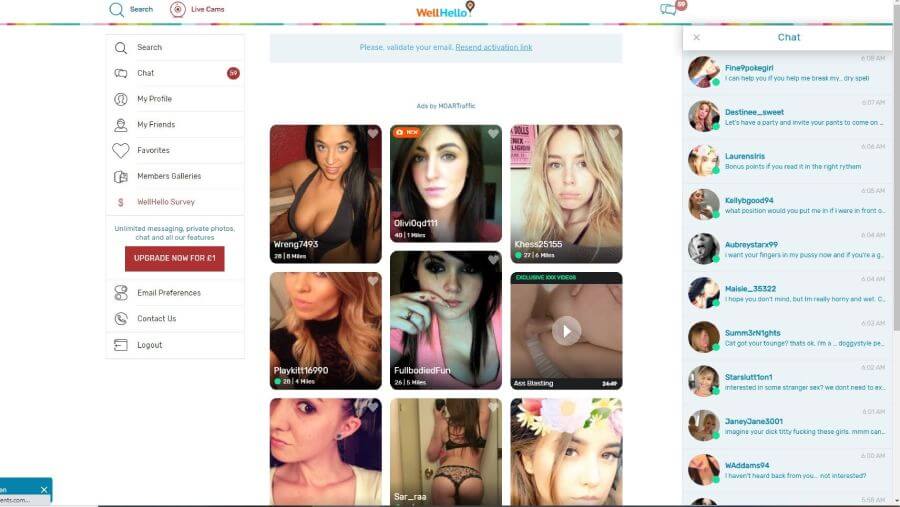 Well Hello Members
Well Hello is mainly made up of you members looking for a good time. They're not interested in long-term relationships or serious dating, which means that you can't expect a personal experience here. The users are mainly aged between 18 and 35, which means that it's made for mainly younger people.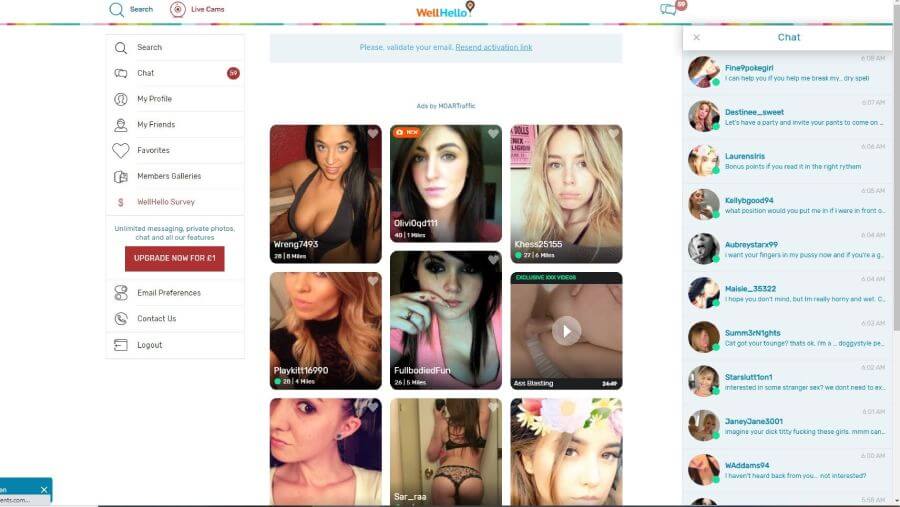 Well Hello Sign Up
Many dating sites make it complicated to join but Well Hello takes a different approach. It takes a matter of seconds, and all you're required to provide is an email address, your age, and then you're ready to get searching for people. It's a fast process that might not leave you feeling full of confidence.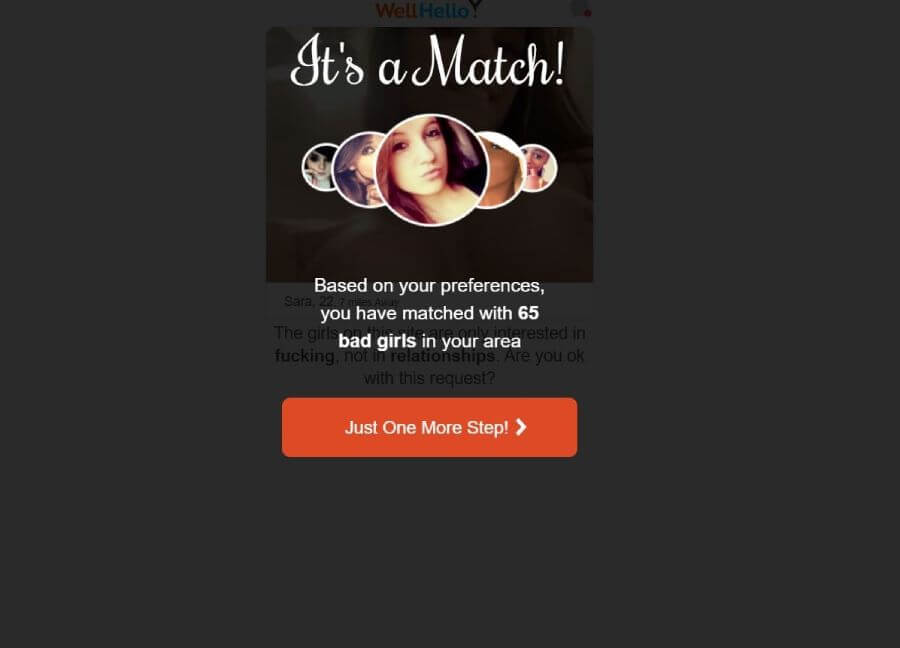 Profiles Quality
We expected Well Hello to fall short when it comes to profiles, especially given the lack of attention paid to the registration process. However, things take a different approach when it comes to the profile quality because we had a pleasant surprise! Well Hello isn't as well-detailed as other dating sites, but that doesn't mean it disappointed us. In fact, it gave us a different opinion because profiles are relatively detailed.
Each profile at Well Hello comes with images and information, which includes looking for their interests and details about their height, status, and orientation. In our opinion, the profiles at Well Hello contain more than enough information required to make an informed choice. After all, it's a site for quick, no-tie hookups, so who needs too many details anyway!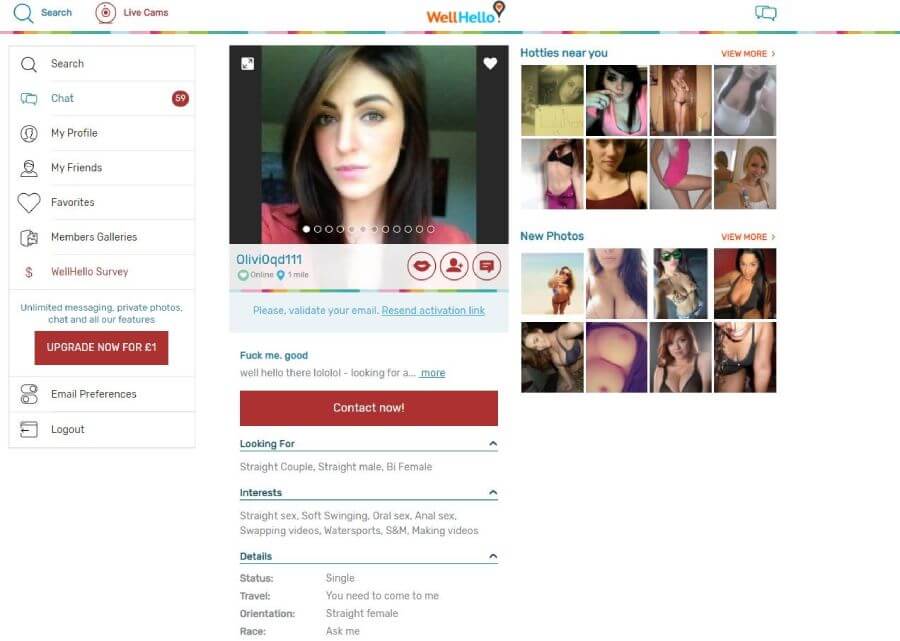 Communication
Well, Hello is built around communication and the site is heavily laden with communication features and opportunities. After all, when dating, chatting, and meeting people is key, so we kind of expected this to be the case. Therefore, if you want to make contact with other members, then you're going to find everything you need and expect at Well Hello.
You can chat privately with users by sending a private message, although you'll need to pay for the privilege, which is not unusual when dating online. There are chat windows popping up almost every second, so if you love chatting when online dating, then you're in for a treat. If not, though, and you want to focus on a single user, then it's time to look for matches elsewhere because you'll be constantly bugged with it. This site's communication system was the largest drawback because it really places a focus on helping members engage, overdoes it. Some say that's thought is what really counts when dating online and looking for matches, but functionality is fairly limited yet somehow disctracting at the same time.
Costs and Prices
Well Hello is certainly set on requiring members to pay for almost every feature it offers. While it is free to join, you can expect to have to spend money should you want to make contact or browse certain image galleries. While this might take the shine off the experience for people, it's to be expected; after all, these dating websites need to make money, and Well Hello is no different! Therefore, if you're serious about joining Well Hello, it can help to understand what subscription packages they offer as they do have several options available.
1 Day – £0.73
1 Month – £18.12
12 Months –
Free Account
Well Hello does offer users the chance to continue using their free account should they wish to keep things free and easy. With a free account, members will get the following when dating online:
Free registration
Add images
Browse for members
View matches
Like images
Read received messages
Premium Account
Should users want more fun and sassy dating from Well Hello, then it's going to cost. With this in mind, it's worth acknowledging that should you spend more, you'll get more, and that's what makes Well Hello an excellent choice for dating. You will get the following:
Endless messaging
Private galleries
Chat function
Flirt feature
Browse videos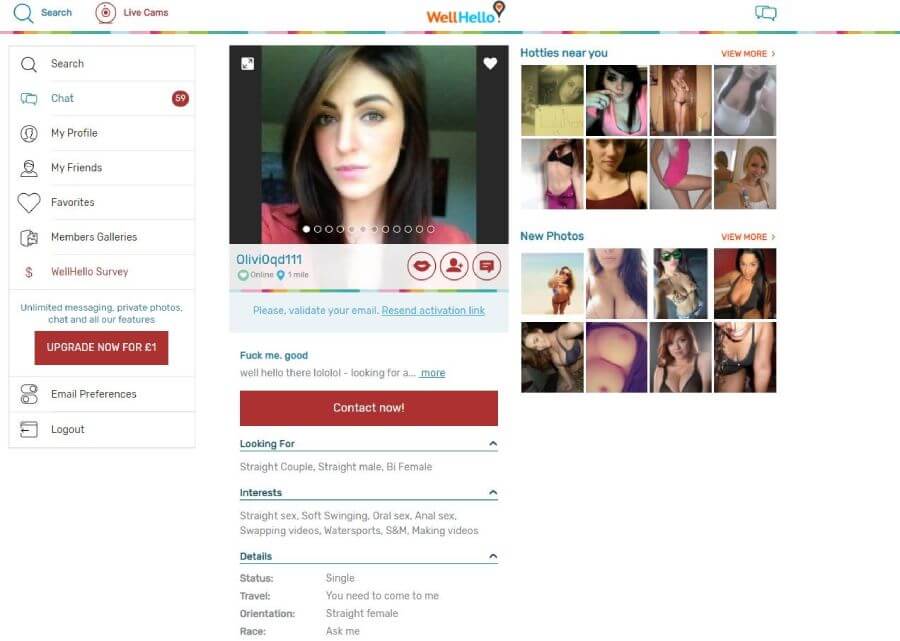 App & Mobile Version
There is no denying or avoiding the fact that Well Hello is not an expensive or exclusive dating site because it's used for nothing more than quick hookups. Therefore, the site owners haven't invested in a Well Hello app. This dating service can be used as a mobile site which ensures members can still experience a personal experience while on the move. The mobile dating site is responsive, easy to use, and contains all the features you get on the full website, and that means you're sure of an exciting dating experience any time you use Well Hello.
Privacy & Safety Features
There are fake accounts and bots at Well Hello, so it's worth being vigilant when dating here. As expected, there's no real security in terms of email verification which should concern you, but there is still plenty to offer here. The dating site also has a contact section with an FAQ and a contact form should you want to message support. There's no safe dating mode either, which might leave people feeling concerned.
Our Experience On Well Hello
Should you be looking for a unique dating experience, then Well Hello ticks every box. It's got plenty of users to start dating, and that's what matters. It's got a simple design which is pleasing while registration is fast and easy. Overall, this dating service captures it all pretty well, in our opinion!
FAQ
How to pass Well Hello photo verification?

There is no photo verification as part of the dating experience at Well Hello.
How to see who likes you on Well Hello without paying?

It's not possible to see who likes you without upgrading.
How to block someone on Well Hello?

You can block someone by reporting the user, which is a link that can be found on their profile.
About the reviewer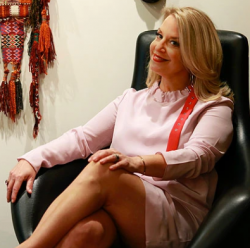 Latest posts by Dr. Berman
(see all)