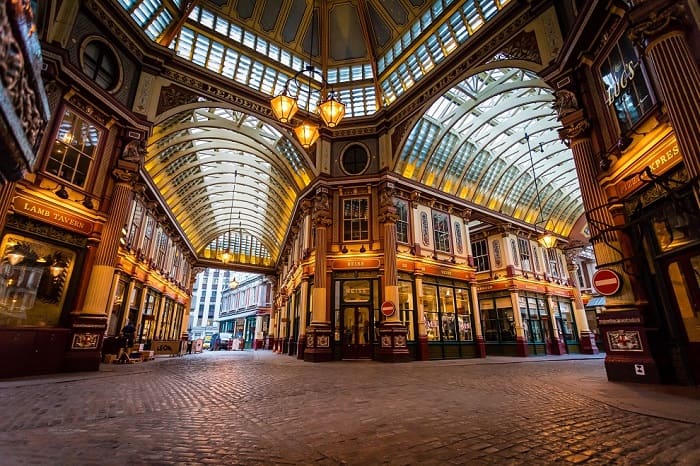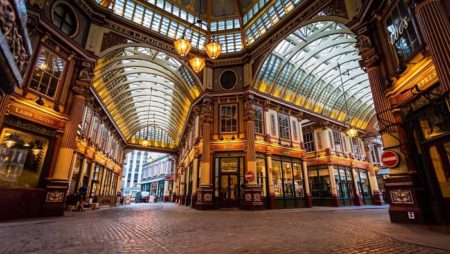 London is a vast city and no matter what type of thing you enjoy, you'll always find something fun to do. From cruises along the River Thames to museum trips and art galleries, there's no shortage of fascinating places to go on a date.
If you're struggling for inspiration, check out our top 20 list of the best date places in the capital.
Try Our 20 Best Date Places and Ideas in London
Without any further ado, here are our suggestions for the top 20 places to enjoy a romantic date in London:
#1: Play petanque – Sloane Square, Chelsea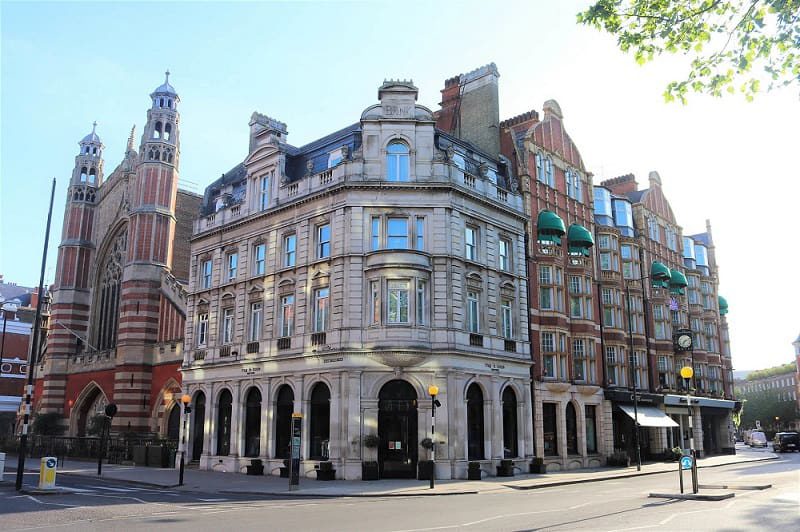 The best dates don't have to cost a small fortune. Head to Sloane Square, and after a spot of window shopping in the designer shops, you can enjoy a game of pétanque for free.
#2: Proud Cabaret City – City of London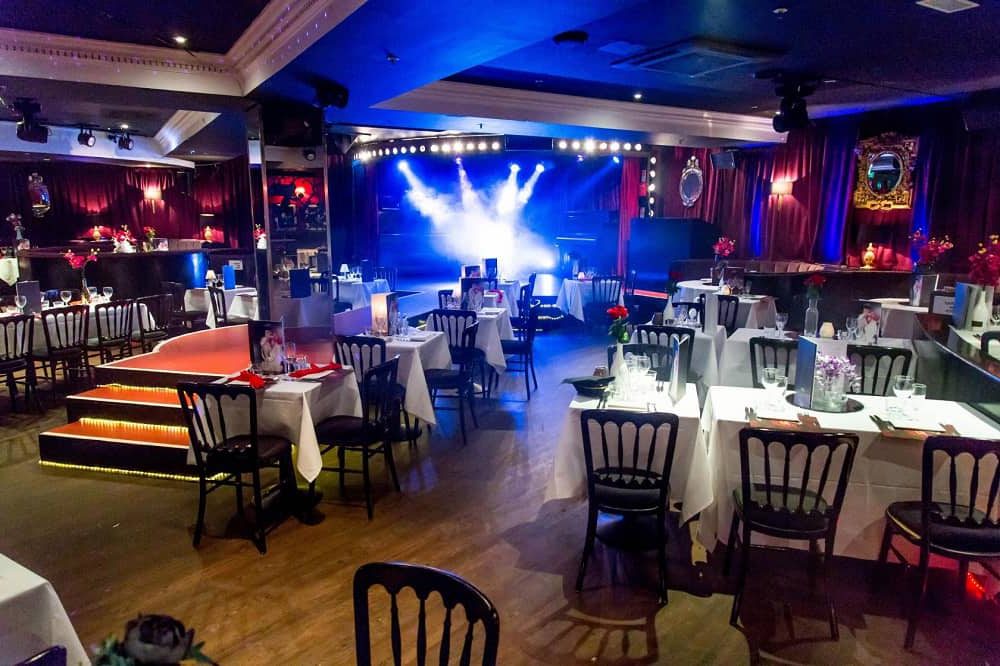 Going for dinner is great, but why not take in a show at the same time? Proud Cabaret City offers a range of eclectic and entertaining performances including burlesque and jazz, all set in the style of a 1920s speakeasy.
#3: Picnic lunch – Eltham Palace, Greenwich
What could be more romantic than enjoying a picnic lunch in the grounds of a former royal residence? The award-winning garden stretches over 19 acres, so it's easy to find a secluded corner.
#4: DNA VR – Camden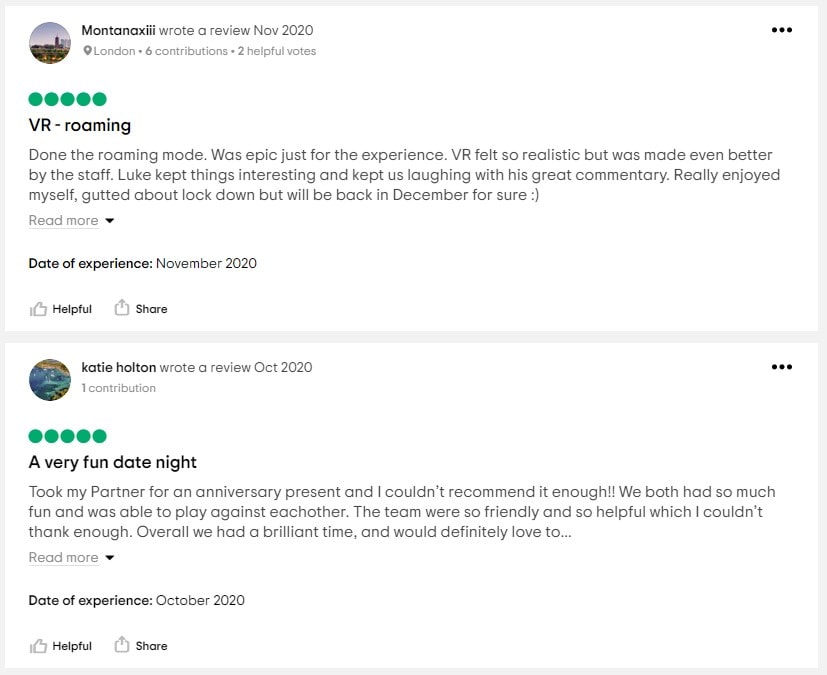 Going on a date doesn't have to mean the usual dinner, bar or entertainment. DNA VR gives you the chance to enjoy the latest tech while playing games together. If fighting zombies together doesn't show you what they're really like, then nothing will!
#5: Trapped in a room with a zombie – Stratford
If beating zombies up over VR isn't enough, then you could always meet one face-to-face… If you and your date feel brave enough, book in to the Trapped in a Room with a Zombie challenge. You'll only have an hour to escape, with the zombie's chain lengthening by the minute – will you solve the clues before you join the league of the undead?
#6: Hire a boat – Paddington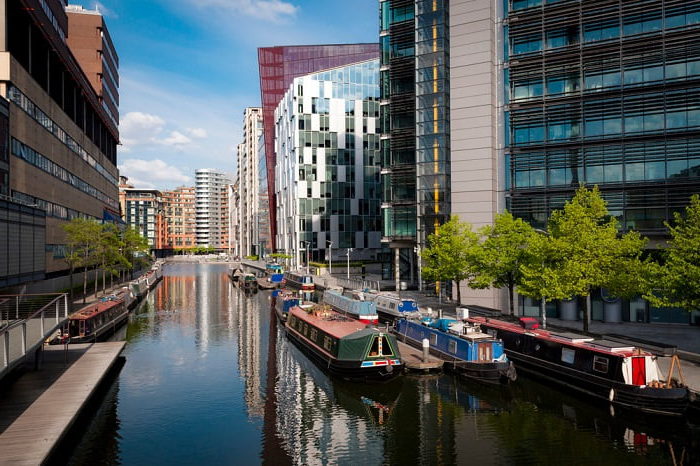 London from the water is a beautiful sight, giving you the chance to chill and get to know each other away from the crowds. A romantic yet relaxing date, you'll chalk this up as one of your better ideas!
#7: Drink Cocktails – Old Street
There are lots of bars in London that serve amazing cocktails, but how many have 100-year old Pimms? Head to Nightjar for the best drinks in town.
#8: London Zoo – Regents Park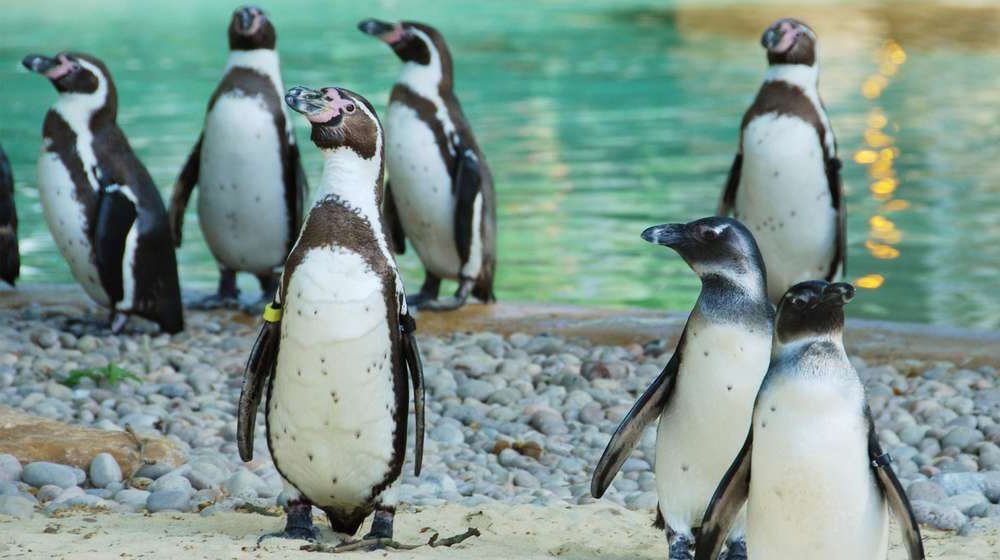 One of the most iconic places within the capital, London Zoo is a great spot for a date. You'll never run out of things to talk about, and when you're finished looking at the animals, there's the rest of the green park to explore.
#9: Watch a musical – Regent's Park
If going to the zoo isn't your thing, but you love Regent's Park, you could go to watch a musical instead. The Open Air Theatre set against the backdrop of trees is cosy and romantic – but remember to take a hot chocolate with you before you go in!
#10: Skating, bowling and drinking – Notting Hill
Head to Queens in Notting Hill for a low-key night of fun and frolics. The skating rink will have you holding on to each other to stay upright, and there's bowling, a bar and food available too.
#11: Dinner on a canal boat – Paddington
Dinner is one of those ideas which never fail, but a bite to eat on a canal boat adds a new dimension. Darcie and May Green on the Grand Union Canal in Paddington offers yummy Australian cuisine and a uniquely romantic setting.
#12: Barbican Conservatory – Barbican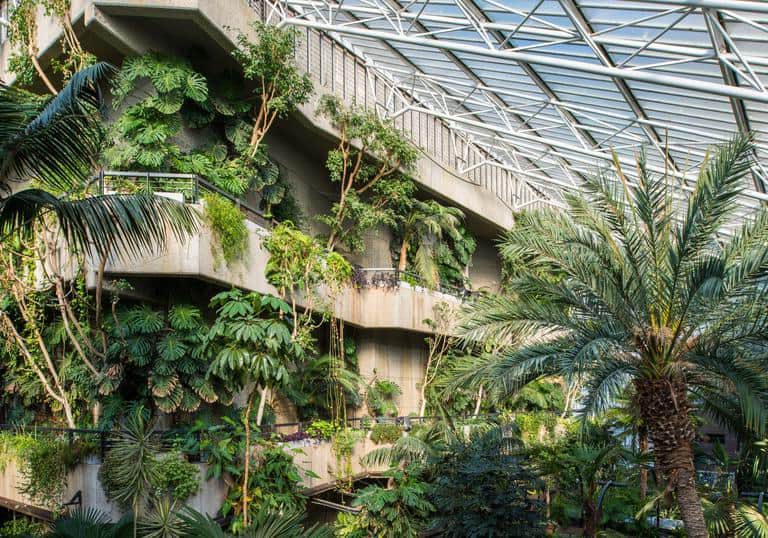 Enjoy a relaxing stroll around Barbican Conservatory and explore the glorious nature on offer. With over 1500 plant species plus terrapins and carp, it's a lovely way to spend an afternoon.
#13: Moonlit swim – Hampton
If you're looking for a place to go on a date that's a bit different, how about a moonlit dip? At Hampton, there's a heated lido which stays open for night-time swimming, complete with drinks and glow-sticks!
#14: Traverse the glass walkway – Tower Bridge
A thick glass floor at Tower Bridge provides the chance to gaze 33 metres down on the sights of London below. A fun idea to test the bravery of your date – and you can finish off with dinner in one of the many local restaurants.
#15: Make your own gin – Notting Hill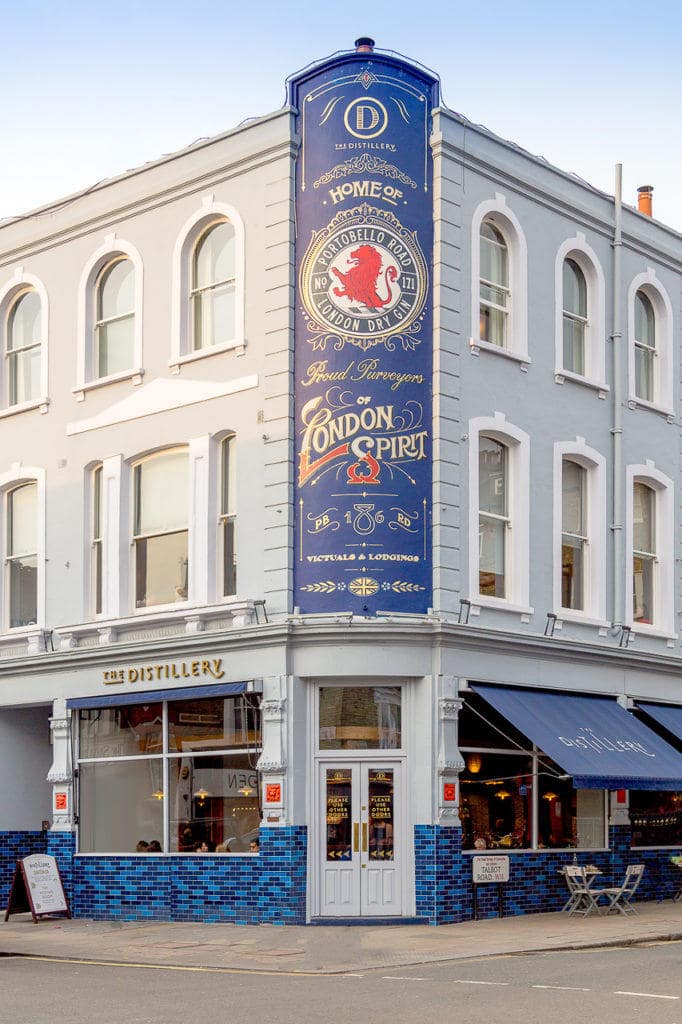 Gin is the on-trend drink of the moment, but why settle for drinking someone else's concoction? At the Ginstitute in Notting Hill 186 Portobello Road, London, W11 1LA, you can learn how to make your own and take your creation away at the end of the session. 
#16: Dinner in a space pod – St Pauls
If dinner on a canal boat wasn't quirky enough for you, how about dining in a space pod? Bread Street Kitchen Gordon Ramsay is offering the chance to eat in a real-life space pod. Suitable for either two or eight (if you're on a mixed dated), it's one of those ideas which is truly out of this world!
#17: Crazy golf – Battersea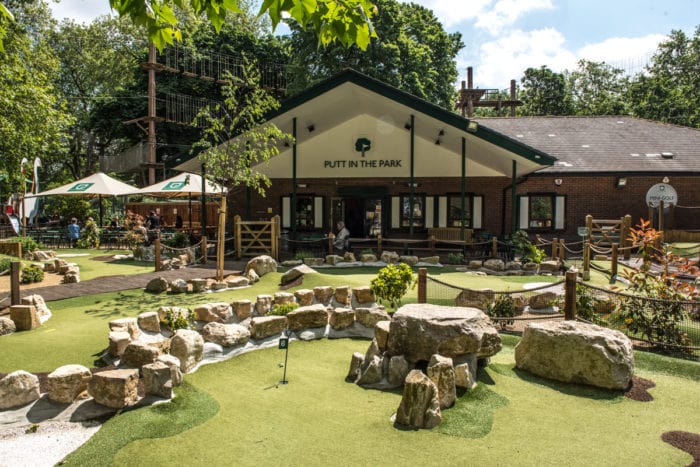 Break out your inner Tiger Woods at Putt in the Park on Albert Bridge Rd, London SW11 4NJ, the crazy golf course in Battersea. With 12 holes there's plenty of time to show off your skills, and when you're finished, you can take a stroll around the beautiful Battersea Park together. 
#18: Watch a film from the water – Paddington
If going to the cinema seems a bit mundane, you can head to Paddington for a twist on the idea. Enjoy watching a film from the comfort of your own private boat – and even enjoy a delivery of pasta, too!
#19: Dans Le Noir – Farringdon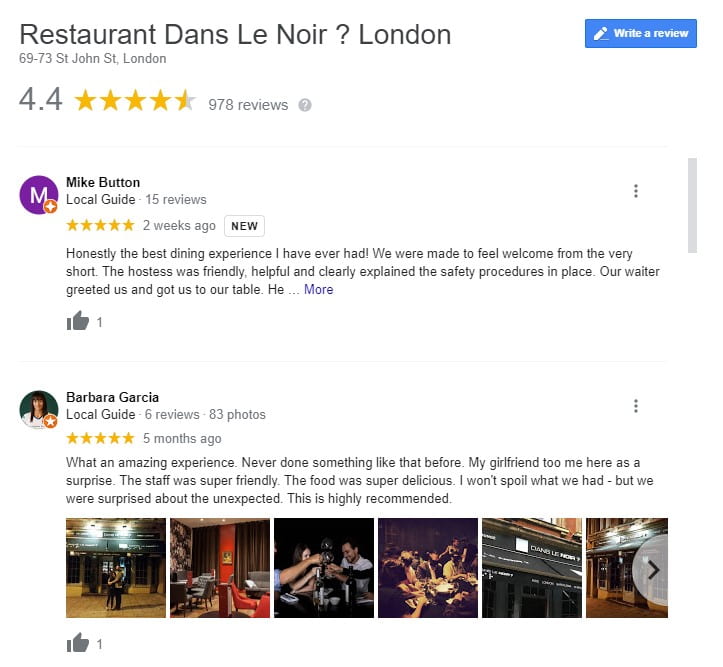 As ideas go, this is one you'll either love or hate! Dans Le Noir 69-73 St John St, London EC1M 4ANgives diners the chance to explore sensory heaven with a delicious menu that's served up in the dark. An erotic exploration of the senses, it's curiously romantic even if you can't actually see your date!
#20: Karaoke – Soho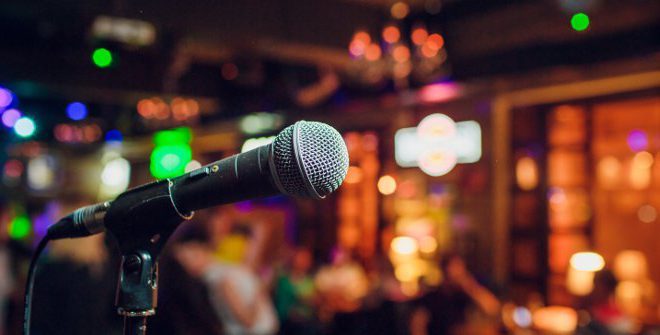 There's nothing new about a bar having a karaoke night, but at Lucky Voice, it's something special. With a dressing up box, props and amazing cocktails, it's a night of fun musical entertainment like no other!
Have any other idea on your mind? Share the article on your social media and discuss more places to visit with your lover in London.
And for more great dating advice, check out our website!