Pros
Modern dating app
Good for long term dating
Good for one-night stands
Simple to use
Lots of matches
Date local girls
Easy to use the chat feature
Cons
Only for local dating
Limited swipes
Need to match in order to message
No profiles to view
Limited to photos and messaging
Need a phone number
Some find the format stressful
Tinder is open to everyone, including BDSM and roleplay, and is one of the best black dating sites around. It's a good app if you're happy only dating people who are in your area, as Tinder is completely regional-based dating. It's recommended for one-night stands as well as securing long-term dating.
First Impression
It's fun and fast-paced dating. It's quite satisfying swiping through profiles, and it's understandable why it's so popular. It's a dating site for people who don't have time to waste and want to view as many profiles as possible within a limited time frame. It's a clean app, with minimum nonsense.
Tinder Interface
Tinder is very modern, and the interface is very clean and easy to read. There is little to look at overall besides your own profile, the browsing section, and the messages page. Obviously, there is no place for you to search through members, so it is not good for a looks-specific dating search.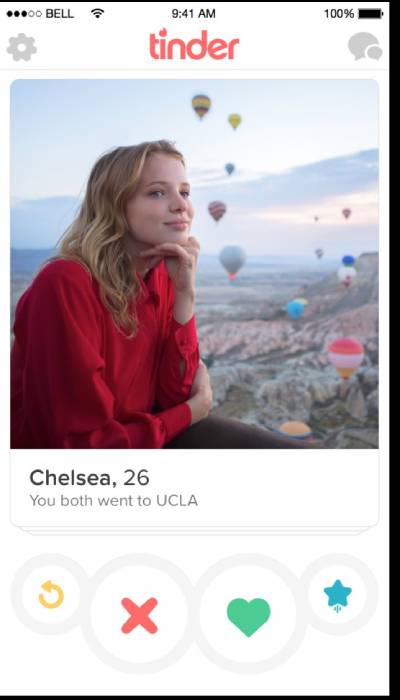 Tinder Members
Straight males looking for single straight women make up most of the user base on Tinder, with most members being males. However, it is a safe place for all sexual orientations and kinks and prides itself on being inclusive. This is why it one of the biggest dating sites today.
Tinder Sign up/Log in
Tinder is a super easy dating site to sign up for, given that it is connected to Facebook and Google, so that you can sign up in seconds via one of those. Alternatively, you can fill out the details yourself and provide your mobile number. Either way, you'll need to provide a mobile number to get the profile up and running.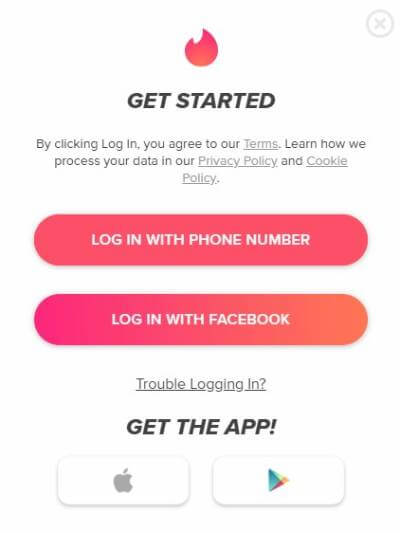 Profiles Quality
After you submit a mobile phone number and put in the verification code, you can start the real sign-up process and start dating. The first part is basic and doesn't take too long. Simply fill out your gender and birthday and upload a few pictures to get things started.
You'll then need to fill out a bio, where the pressures on to get as creative as possible. Given how limited Tinder profiles are, bios and photos are all you're going on, so it's important to get those two components right to secure dates. We'd recommend taking a bit of time to think about making a good impression, both in text and visually.
The bio is limited to 500 characters, so fill it with as much impressive information as possible to get the most out of this dating app! You can increase your dating potential with better photos and bio!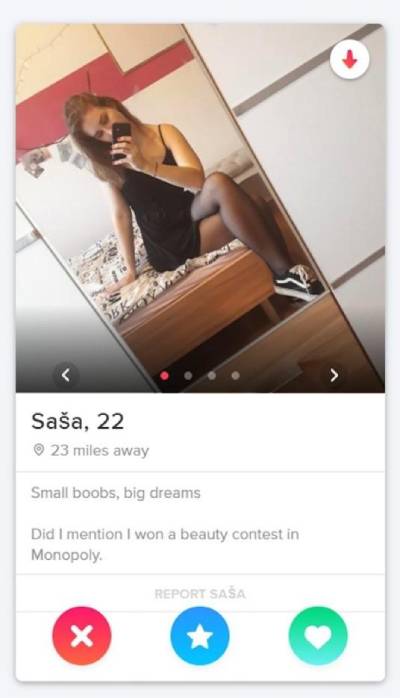 Communication
Tinder was one of the first dating sites to champion the 'swipe' liking system in mobile format. This format is good as it filters out the people you don't want to start communicating. Both parties need to swipe for a conversation to start. Free accounts get a limited amount of swipes per day, whereas fee-based accounts can match all day long.
In conversation, the messaging platform is simple but works pretty well. You can send messages and emojis to one another, but you can't send photographs. Free accounts can send as many messages as they like to matches and even start a video call. It's easy to unmatch with someone if you don't like where the conversation is going.
You'll come across many profiles looking to start serious dating, but there is a big crowd of Tinder members who want to skip the dating period and get straight to sex.
Costs and Price
Tinder Plus (For under 28-year olds)
1 month – $9.99
6 months – $5.83 per month
12 months – $4.58 per month
Tinder Plus (For over 28-year olds)
1 month – $19.99
6 months – $10.00 per month
12 months – $6.67 per month
Tinder Gold (For under 28-year olds)
1 month – $14.99
6 months – $8.83 per month
12 months – $6.92 per month
Tinder Gold (for over 28-year olds)
1 month – $29.99
6 months – $18.83 per month
12 months – $12.50 per month
Tinder Platinum (for under 28-year olds)
1 month – $14.32
6 months – $8.35 per month
12 months – $5.97 per month
Tinder Platinum (for over 28-year olds)
1 month – $17.99
6 months – $10.50 per month
12 months – $7.50 per month
It is possible to use Tinder's free dating service for as long as you like, without any additional payments required.
Free Account
With a free Tinder dating account, you can set up a unique dating profile, swipe through profiles, and start conversations with matches. You also get one super like per day with a free account, which allows the other party to know that you've swiped them before they swipe you.
Premium Account
Tinder Plus
Unlimited likes
5 super likes per day
Less advertisements
Change your location
Tinder Gold
Tinder Plus benefits
Find out who likes you early
Daily top picks
Tinder Platinum
Message users without swiping
Review your likes
Gain priority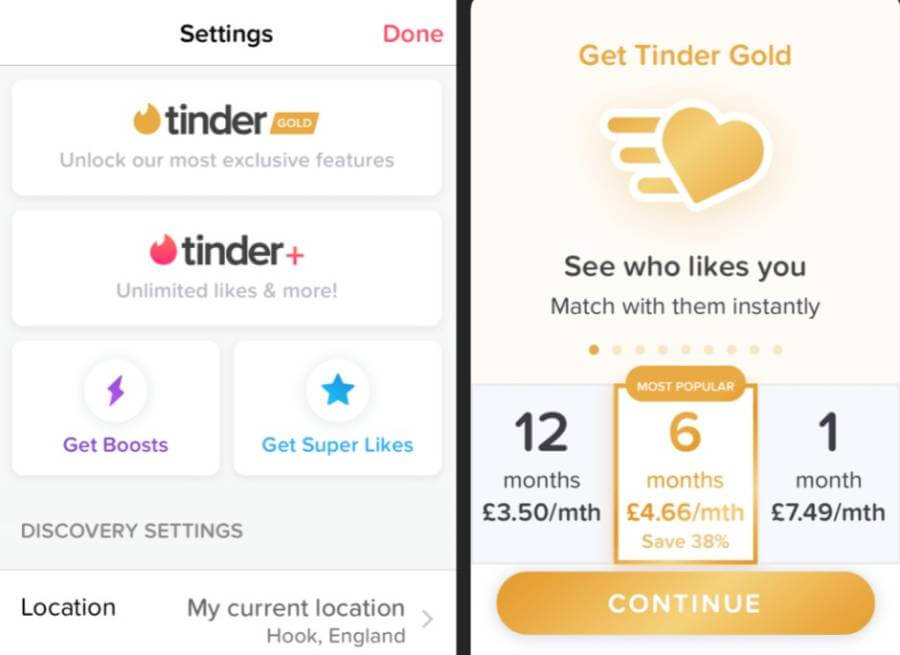 App & Mobile Version
Tinder is available for Android and iPhone and is downloadable from Google Play and the App Store.
The Tinder dating app generally boasts positive reviews on the Play Store, with most reviews giving the dating service 5 stars. There are many 2-3 star reviews, some of which criticize the limitations of the free version, claiming that the app is more difficult to use if you're not paying a premium. Other, slightly more positive reviews praise the app's usefulness in the dating world and that it even works well as a place to make new friends.
Privacy & Safety Features
Tinder has come under attack for breaching data violations in the past but has since changed its terms and appears to be generally a safe place for online dating now. The app does not run background checks, which gives rise to lots of fake accounts on the site. Be careful when using the site.
Our Experience on Tinder
As a dating site, Tinder is a reliable site that secures your dates locally. It was a great place to find local singles, some of whom sought long-term dating, whereas others looked for a quick hookup. The free account is probably one of the best free dating services available.
FAQ
Is it Easy to Get My Photos Verified on Tinder?

You can gain yourself a blue tick on Tinder by getting your photos verified as being you. When you upload a photo, you can go through the photo verification process, which requires you to take a selfie in the same position as is displayed on your uploaded photo. Tinder will review these two images and confirm whether they do show you. This makes dating a lot safer and minimizes fake accounts.
How Do You Know if Someone Has Liked You on Tinder's Free Version?

On the free version of Tinder, you can find out if someone has liked you if you both swipe each other and match. You will also be notified if someone has super-liked you.
Is it Easy to Block Someone on Tinder?

You can simply unmatch someone on Tinder, which removes them from your chat list.
About the reviewer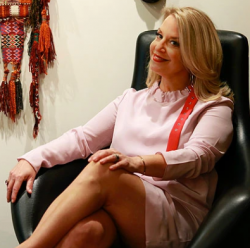 Latest posts by Dr. Berman
(see all)