Pros
Great for one-night stands
1000 active daily members
Women can message for free
Free members can send kisses
Extensive filters available
Can impress matches by sending gifts
Quick sign-up
Cons
Overpopulated by men
Not for long-term dating
It's arguably immoral
It's not available worldwide
Men need to pay to send messages
The mostly older user base
It's expensive
This site can only be used in the U.K. and Ireland and is designed to be used for women who are bored with their married life or relationship and want to experience a bit of sexual excitement. None of the members are looking for long-term dating, and none are single.
First Impressions
This dating site prides itself on the fact it has been running since 2003. It doesn't look like it has been updated much in that time; however, it still seems to be considered active for its age. The recent activity bars on the right-hand side give you an idea of how many singles are online, and it's normally high.
Illicit Encounters Interface
The interface of Illicit Encounters dating is seriously out of date and doesn't look like anything has been changed about it since 2003. The menu section is laid out peculiarly but easy enough to figure out. It's easy to navigate, plus there's plenty of potential matches to look at on the homepage.
Illicit Encounters Members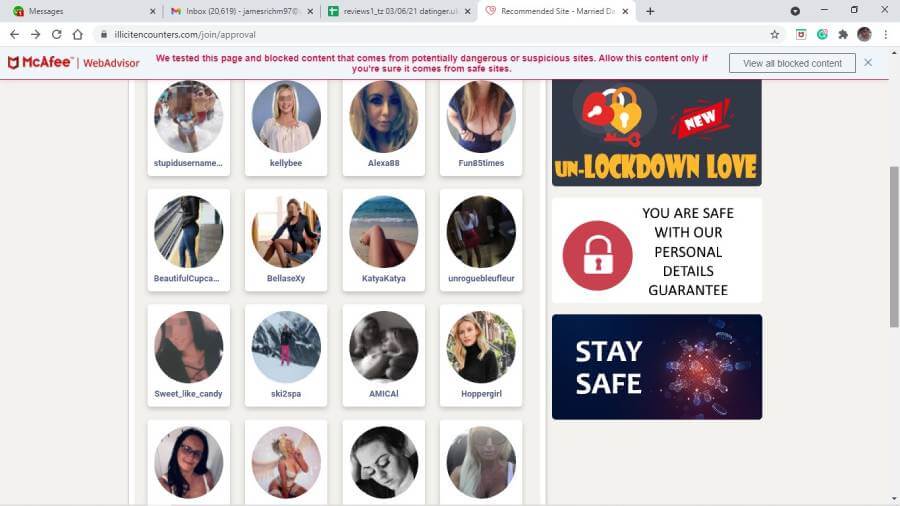 The site is a U.K.-exclusive, so don't expect to find anyone that isn't U.K.-based on the site. Some members appear quite forward in their sexual intent, whereas others are more reserved and innocent. You can tell by usernames how explicit the conversation will be if you decide to message them.
Illicit Encounters Sign up/Log In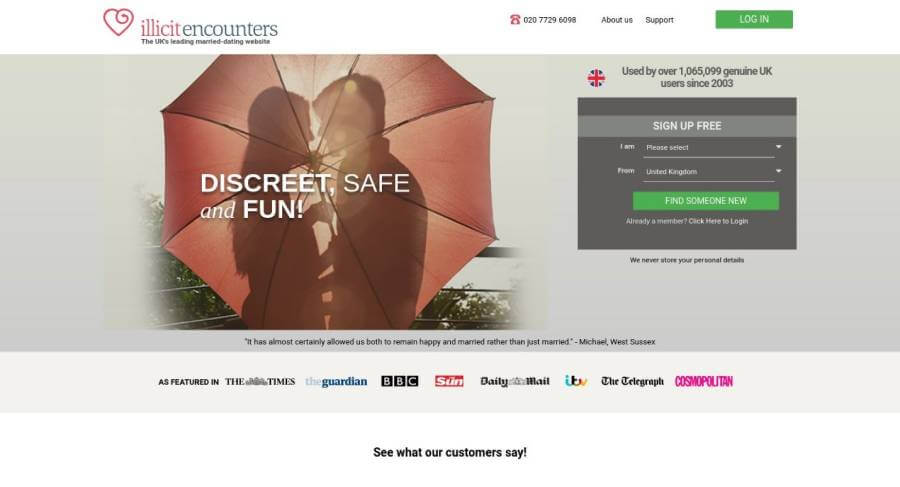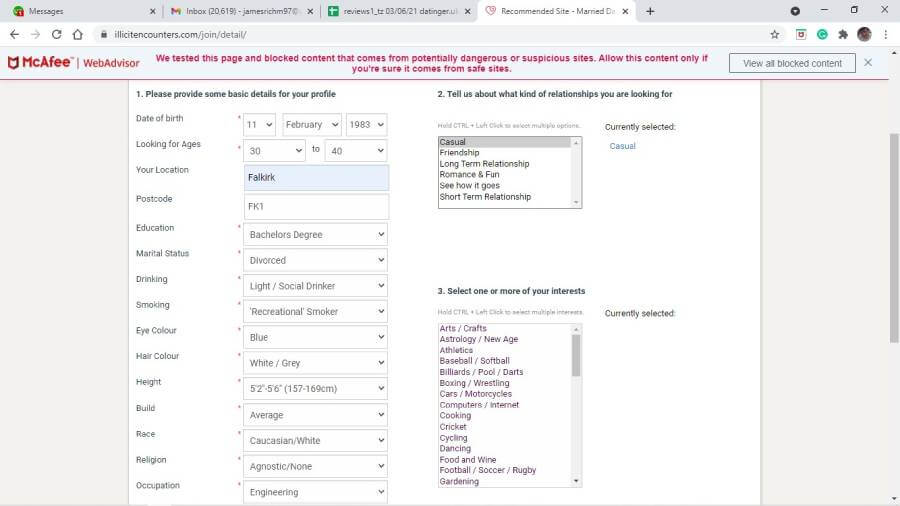 The first half of the Illicit Encounters dating sign-up is a breeze and shouldn't take you more than 2 seconds to complete. This site is unusual because, although it does not accept Facebook log-in, it also doesn't require e-mail verification. You can sign up and stay on the same page.
Profiles Quality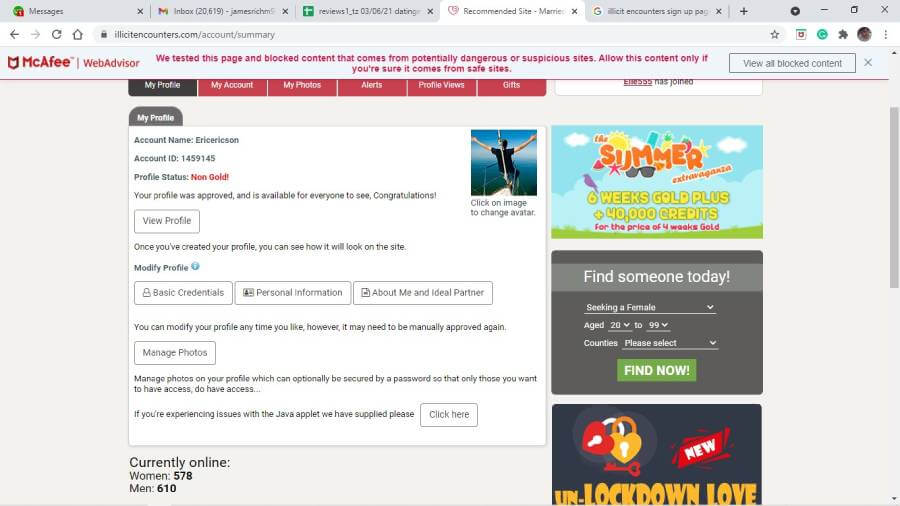 Making up the dating profile on Illicit Encounters takes considerably longer than other dating sites. There is a lot of information you need to fill out, including:
Your marital status
Your occupation
Your dating desires
Your eye color
Your hair color
Your height
Your weight
Your likes/interests
These personal traits that you are required to fill out make a lot of sense when considering what the site is made for. The profile created keeps you anonymous and even suggests alternative profile pictures other than a real picture of you to stand in as your profile pictures. If you seek a bit of bedroom fun without your wife finding out, this site is good as it helps keep things incognito.
The sheer number of specific characteristics that you need to provide help your matches picture you if your dating profile doesn't feature a picture of you. It takes a long time, but it makes sense.
Communication
Communication on Illicit Encounters can be performed easily between members through messaging. Members can also initiate a conversation by sending virtual kisses to one another. It's fairly basic relative to modern dating site capabilities, but it serves the purpose of the dating site.
You are limited to sending virtual kisses with a free account, as you cannot send any messages. Like most other leading dating sites, you can receive messages. This at least lets you know that other profiles are interested in you and may persuade you to purchase a subscription to the dating site.
Given how dated the site looks, it is difficult to tell whether profiles are genuine or fake from looking at them. There is no e-mail verification, so it may be difficult for the site to monitor for fake accounts.
Once you start messages people, it will become clear whether or not they are fake.
Costs and Prices
Since this is a British-based site, prices are only available in GBP. You have to be a U.K. resident to use this site successfully.
Gold Membership
4 weeks – £35.00 per week (£139.99 in total).
Gold memberships are only available to purchase in 4-week packages. It is possible to renew your Gold Membership every four weeks.
Gold Plus Membership
4 weeks – £42.50 per week (£169.99 in total)
12 weeks – £16.67 per week (£199 in total)
Illicit Encounters Credits
3,000 credits – £9.99
20,000 credits – £49.99
The price for Illicit Encounters is expensive, relative to other dating sites on the market. Given the quality of the website, it may not appear worth it, but it is one of the most well-established cuckolding dating sites.
Set up a free profile for Illicit Encounters today and see if you like it!
Free Account
With a free Illicit Encounters dating account, you can start your profile, select your preferences, and fill out the required information. You can upload a photo if you so desire and start browsing through profiles. You can't start a conversation with another dating profile, but you can receive messages.
Premium Account
With a premium account, you can initiate as many conversations as you want, respond to messages, view full versions of profiles, and generally start properly using it as a dating site. You also have greater flexibility over your profile's visibility and can turn on 'invisible mode' if you are particularly worried about your wife finding it.
App & Mobile Version
Unfortunately, there is no mobile version of the dating app Illicit Encounters, so don't bother to search for it in either the Play Store or the App Store. The site is pretty old and was made before apps were a thing. Plus, given the nature of the site, it may be more discreet to use this dating service in private and not to have it on your phone.
You can use the dating app on your mobile, however. The site will look the same on your mobile, with all of the features that the original dating site boasts. These features include dating polls, invisible mode, private photos, messaging services, and sending kisses and virtual gifts.
It may not be as advanced as other dating sites' mobile versions, but at least you can still use the site while on the go.
The mobile version is only available for premium accounts.
Privacy and Safety Features
Given that you don't need to provide a name to set up your account, you can consider the site to be significantly more secure than other dating sites. This site is all about anonymity, making it the dating site of choice for those looking for privacy and safety concerning their info.
Our Experience on Illicit Encounters
Although dated, the site certainly provides lots in the form of affair dating services. It's not the place to go for long-term dating, but it is the place to go for short-term hookups with married men or women. If that's your fetish, you'll love this site, as it's secure, simple, and easy to use.
FAQ
Is There a Photo Verification that You Need to Pass on Illicit Encounters Dating?

No. Given that this dating site focuses on dating in secret, you can upload anything you want as your profile picture. It will get approved almost instantly.
Do You Know if Somebody's Liked You While Using a Free Illicit Encounters Dating Account?

With a free Illicit Encounters dating account, you can receive messages and virtual kisses. If you receive either of them, you'll be able to tell if someone likes you.
Is Blocking Someone a Possibility on Illicit Encounters Dating?

It is possible to block someone on Illicit Encounters dating. All you need to do is visit their page, scroll to the bottom, and select the 'block' button.
About the reviewer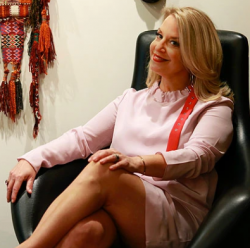 Latest posts by Dr. Berman
(see all)