This Flirt website review takes you to a tour of Flirt as we give you details about membership, profile quality, impressions, and the pros and cons. We also tell you what you get on the free and premium accounts.
Pros
Payment discretion
Partial refund can be requested if unsatisfied
Availability of video and audio technologies
Availability of 'Safe Mode'
Can request more information from users
Ladies on free accounts can reply to messages
Profiles show how far someone is from you
Cons
No compatibility check before chatting or flirting
Men must pay for membership
Takes almost 24 hours for your profile info and photos to be accepted
Does not have a mobile app
No free or standard account
Not suitable for seeking serious relationships
Profiles are poorly detailed
The name itself gives it away, or gives you a clue of what Flirt.com is all about. This is a dating website for people seeking casual fun or hook-ups. Launched in 2009, the platform has gained traction and currently has over 1 million members.
Although initially the website gave women free access to all features, this was changed with the introduction of premium subscription to all members. Women can however still reply to messages even if they are on a free account. There is a 3-day trial that comes at a minimum cost.
The website employs anti-spam protectors and other safety measures to ensure you are safe and protected while using the platform. You will therefore feel confident when flirting with other members on the website.
The website has some amazing options that make it easy for you to flirt with the people you like. The 'Like Gallery', for example, allows you to quickly find a match. Another feature for flirting is 'FlirtCast', which lets you send flirty messages to all online users.
Flirt Interface
You can conclude that Flirt is designed for the younger demographics based on how the interface is designed. The website has a sleek design with a photo of a sultry female on the home page.
Once you register and have an account with Flirt UK, you will receive a wide selection of men and women who match with you based on their age and location. Most of the profiles you see when you log in are online, and you can therefore start chatting with them. It is also possible to sort them into three categories—new members, online now, and all members.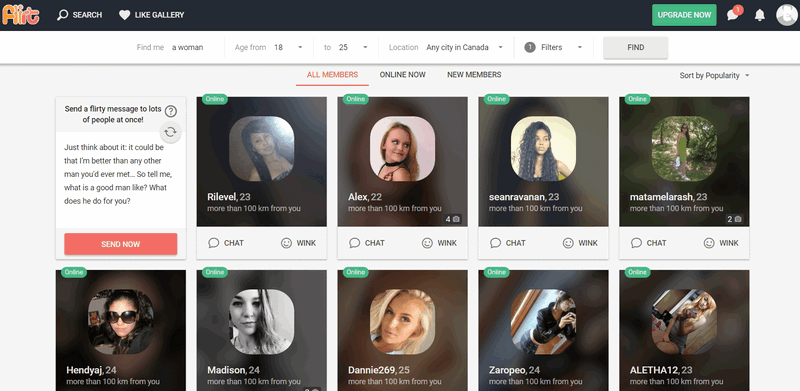 There is an upper tool bar that you can use for fast filters like location and age limits. More filter options are available on the drop down menu
Flirt Members
Membership at Flirt is spread across various regions and demographics. You will find men and women of all ages on this dating platform. However, it is rare to find seniors on the site. A majority of the members are between the ages of 25 and 35 years.
There are some fake accounts on the platform, which are easy to tell if you are keen. For example, some people use photos of celebrities on their profiles. Although the service does not allow the use of such photos, a few of these cases go through the system.
Count of Users
This Flirt dating site review also found that there are around 50,000 women and men in the United Kingdom who use Flirt. You therefore have plenty of options when looking for casual encounters in your city. Almost 80 percent of the users in the UK are below 45 years old.
The website has more than one million users worldwide.
Profiles Quality
Everything about your profile at Flirt starts during your sign up process. For example, if you don't upload your photo, your profile will remain invisible on the platform. In addition, every photo you upload needs to be approved by the admin. The registration process requires you to put up your gender, your postal code, and the gender of the person you are looking for.
There are limited details on the accounts of members of Flirt. Your photo sits at the top right of your profile. Besides your photo is your username, gender, location, and age. Your personal information follows right below. You can request members to add more information about themselves.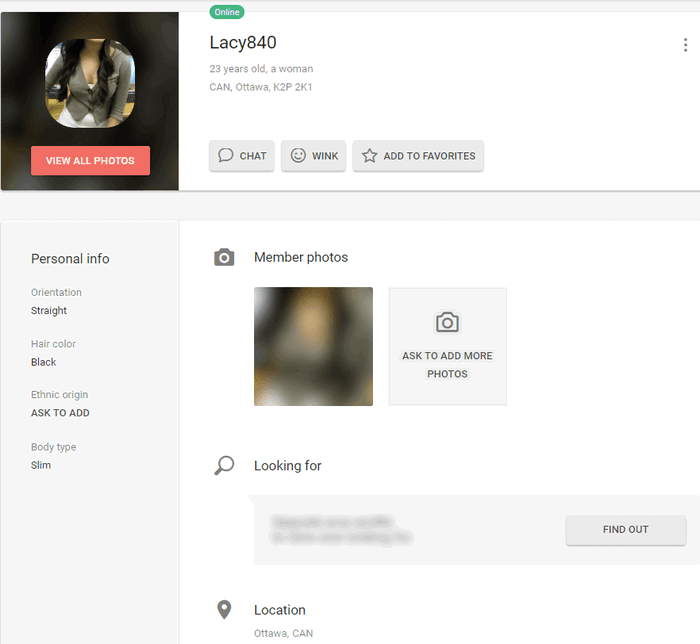 People who want to have their profiles verified have to call admins at Flirt. The admins will ask you a few questions in order to validate your identity before verifying your profile.
Communication
You can initiate contact with members by either sending them a wink or a message. Men can only send and receive messages if they are paid subscribers. Women can only reply to messages if they are still on free membership. Overall, you have to be a paid member to enjoy the full communication options on the website.
To further facilitate your flirt dating UK through the platform, Flirt has a 'Like Gallery'. The system will present to you profile photos which you can either like or dislike—by clicking the heart or X buttons respectively. You can also join the chat rooms at Flirt and communicate with both international and local members.
Costs and Prices
Flirt used to provide free accounts to everyone joining the dating site. However, due to the platform's popularity and an increase in fake profiles, premium membership was introduced for all. You can therefore only access all the features of the website if you pay. There is a 3-day free trial for new members on the website.
The platform also provides a satisfaction guarantee. If you feel that the website did not meet your expectations and can prove your claims, you can request for a partial refund.
You can pay for one month subscription of 32.10 GBP, the 3 months plan of 70.20 GBP, or the 6 months plan of 86.40 GBP.
You can reduce the costs by taking the 6 months plan, which is the cheapest among the three options. The cost for this plan translates to 0.48 GBP per day, compared to 0.78 GBP per day for the 3 months plan and 1.07 GBP per day for the one month subscription.
Free Account
It is free to register with Flirt. You will also be able to send winks and add users to your favourites list. If you are a woman, you will also be able to reply to messages. A free account limits your ability to effectively communicate with other members on the platform. Upgrading your account will see you enjoying more features on the website.
Premium Account
An upgraded account at Flirt means that you can send and receive unlimited messages. You will also access premium support, extended search, big photos, and 'Looking for' info. You will also be able to share videos and photos in chats. An additional plus of a premium subscription is the ability to browse anonymously.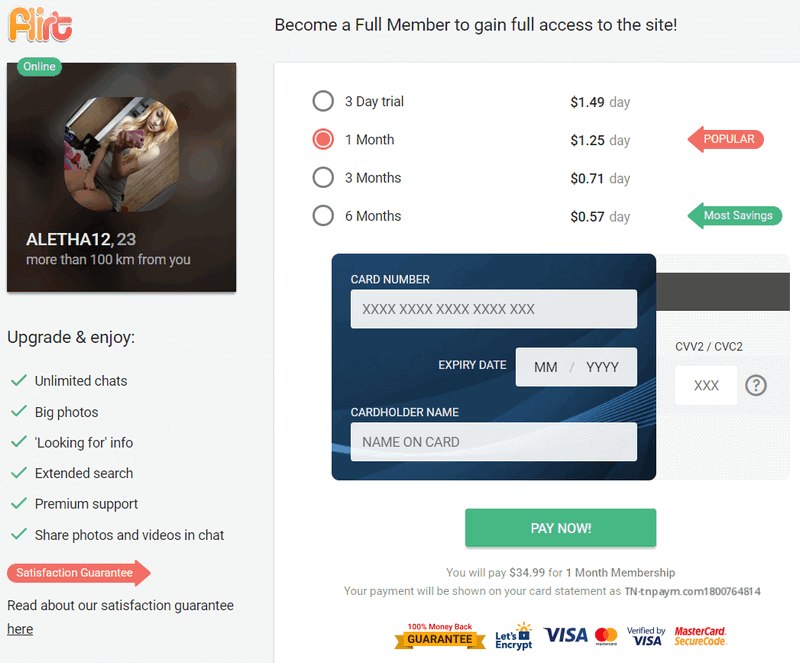 Getting the premium account means you will be able to appear in the first line of search results. You will also have a safer experience on the website. If you see someone you like on the platform and want to contact them, upgrading your account means you can have unlimited chats with your interest.
App & Mobile Version
Flirt does not have a mobile app. But this does not mean that you cannot access the platform through your phone. The website has a responsive design and is accessible through mobile phones. The mobile version or responsive website has five icons on the header representing each tab feature.
The search tab on the mobile version displays members in a 2-grid layout. There are two action tabs along with the accounts – wink and chat – which are under the profile photos. We hope the developers will come up with a Flirt app soon.
Privacy & Safety Features
Flirt has effective measures to prevent spam and scams on the platform. As a member, you can also take personal initiatives to enhance your security. You can browse incognito if you want to maintain privacy. You can also make video chats in order to ascertain whether you are chatting with real people, and if the profile photo matches with the person you talk to in the videos.
You can also report people you suspect to be scammers or fraudsters. Anyone who asks for details of your credit card, your name and address, or asks for money should be reported. Overall, several Flirt reviews indicate that this is a safe website to use.
This review also reveals that the platform allows member to use 'Safe Mode', a security feature meant to protect members. When 'Safe Mode' is full, only verified members can contact you. When it is off, anyone on the platform can contact you. Putting the feature to Basic Safe Mode enables you to view and contact all members of the platform, with the exception of those that have been marked as suspicious.
Flirt takes care of you by notifying if a suspected person texts you. You will be notified that the particular individual is under observation for anti-scam activities. It will therefore be upon your judgement to either continue or stop communication with the suspect.
Our Experience on Flirt.com
"I have always been able to find what I am looking for using Flirt. This is because of the many number of singles in my area who are also seeking fun. This is definitely the go to website for anyone in the UK who is searching for a quick hookup within their city or town."
The Bottom Line & Rating
Flirt is the perfect platform for anyone looking for a hookup or casual fun. This is not the website if you want to settle down or seeking something long-term. The advanced search filters make it possible to find your match instantly. Furthermore, you can find someone near you using the location search.
Flirt gives you the option to evaluate its features before committing your money and become a premium member. You can test the website by taking the 3-day trial at a minimum cost – 2.97 GBP. Within the three days, you will be able to tell whether you want to continue using it and therefore pay or stop using it.
This Flirt.com review has brought out the key features of the platform and what members stand to benefit from their paid membership. Overall, this is a good platform and we give it a rating of 4/5.
FAQ
Is Flirt.com Legit?

Yes, Flirt is a legit dating site. It has a great reputation in the industry.
What is Flirt.com All About?

Flirt is all about hook-ups and casual fun. If this is what you are looking for, you should join the website now.
About the reviewer: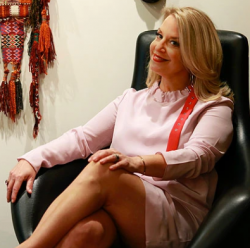 Latest posts by Dr. Berman
(see all)