Pros
Accessible on mobile devices
Available in different languages
Organizes social networking events for members
Cons
No mobile apps
Awful customer support
No user verification
Free members cannot have full access to the site
Based on our experience on the dating site and that of others, DatingDirect review has an overall poor rating. There are a lot of unsatisfied customers who feel conned their time and money. Let us take a look at why customers are unhappy with this site.
First Impression Created on DatingDirect.com
Although the site is mostly used by singles over 50, its layout looks a bit sophisticated for that age group. It can be challenging to go around it if you are not a tech-savvy person.
When signing up for an account, no verification is needed. Lack of screening can attract many scammers and even bots that end wasting your time or tricking you to send them your hard-earned bucks.
If you are here to get laid, sorry, but this site won't work for you. Users are more into romantic and long-term relationships rather than casual encounters. If not love, you can also find friends for sharing your weekends with.
Profile creation on DatingDirect is also not serious. It means you can miss filling a lot of fields and still proceed with the process. This is what scammers take advantage of and mercilessly rip off unsuspecting users.
Interface
The dating site has a sophisticated user interface. It makes it challenging for you to enjoy flirting and meeting your matches fast. Also, it is easy for you to miss important notifications since it does not have a mobile app.
Although you can access DatingDirect through your mobile, it has a slow loading speed. The page functionality is also limited. So, to enjoy the whole online dating experience, you need desktop accessibility.
DatingDirect Members
DatingDirect has market dominance in the UK. It is also available in other countries like Europe, but they do not enjoy the organized social events, which only takes place in the UK.
DatingDirect UK is available in UK English. However, if you are not an English native, you can use the dating service in your preferred language.
Relationship Statuses:                    Mature adults
Relationship Types:                         Heterosexuals, gays, lesbians
Looking for:                                        long-term friendships and romantic relationships
Count of Users on DatingDirect
Active Members:                             250,000 weekly visits
Gender Splits:                                    33% female and 67% male
Profiles Quality on DatingDirect
Profiles quality on DatingDirect.co.uk is not worth mentioning. Because of the unregulated sign-up process, users can use fake photos such as celebrities and stolen ones. So, it becomes challenging to know who you are talking with.
Additionally, since you can skip a lot of information, some profiles are almost bare. Users are not competitive, making the site not worth looking forward to meeting new people.
DatingDirect reviews from many users indicate that the profiles are not from real women. Additionally, these profiles have the same routine and same time availability online, making them even more suspicious.
Communication
For you to communicate with other members, you need to pay for a premium subscription which is totally not worth it. You will pay and spend lots of time trying to get a real person to chat or flirt with. Unless you are willing to chat with bots on auto-responses, it is not worth upgrading for the messaging privilege.
Costs and Prices
DatingDirect has its set prices for premium subscribers. Well, these prices are ridiculously expensive for nothing to take home.
Basic account: 0.00GBP
1 month: 42.99 GBP
3 months: 92.97 GBP
6 months: 113.94 GBP
Free Account
You can choose to use a free account during registration. However, this account has a lot of limitations, making the online dating experience boring. Even when you see a profile you feel compelled to flirting or starting a conversation, there is nothing important you can do.
Premium Account
A premium account has premium features that are supposed to help you meet your soul mate fast. However, we do not recommend using your hard-earned bucks for this subscription. If you are serious about meeting your love, try elsewhere.
DatingDirect App and Mobile Version
Unfortunately, the dating service does not provide a mobile app for both Android and iOS users. So, you have to open your browser each time you want to meet your online partners. This can be inconveniencing especially when you don't want to miss notifications.
Privacy and Safety Features
Can be challenging to cancel your billing
Possibility of impersonation
Our Experience on DatingDirect.co.uk
"Although the dating service is meant to bring together people looking for love, it is a total waste of time. You can dedicate your time looking for your sweetheart and end with nothing.
Honestly, the site is not worth trying, unless you have a lot of money to dish out to scammers and the auto-renewed bills with near-impossible cancellations."
The Bottom Line and Rating
Due to the horrible experience in terms of value for money, time, and customer support, the site scores a poor rate of 2.00 stars out of 5.
Single personals that value their time and looking to boost their confidence from online dating should run away from this site. Instead of going through the nightmare, look for a good and more satisfying website with spectacular customer reviews.
Try DatingDirect.co.uk today if you are ready to receive a disappointment after another.
FAQ
Before joining the site, customers are interested to know:
Is DatingDirect the Same as Match?

No, it is not the same as Match. However, it is part of Match Inc. that runs several dating sites.
Is DatingDirect Free?

Yes, you do not pay to create an account with DatingDirect.
About the reviewer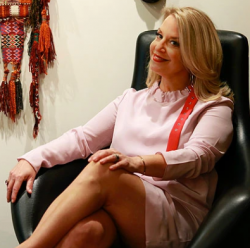 Latest posts by Dr. Berman
(see all)