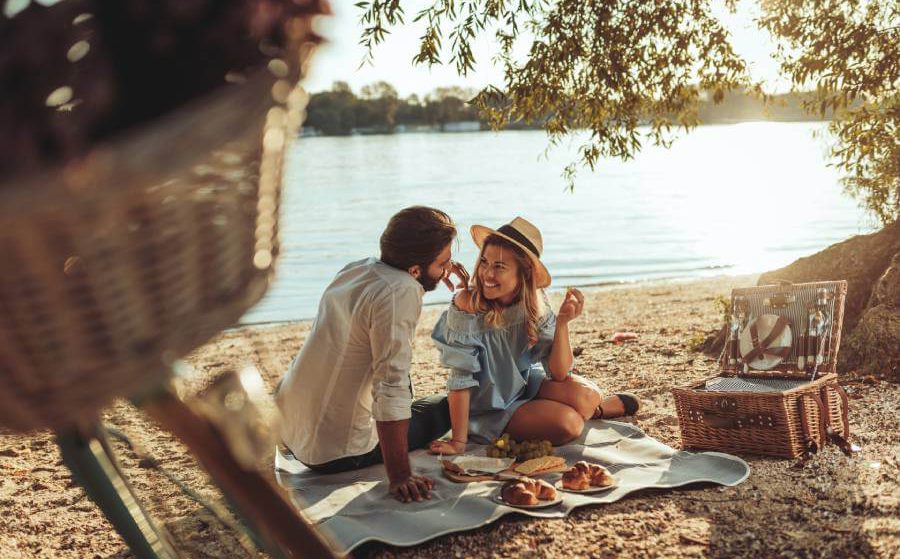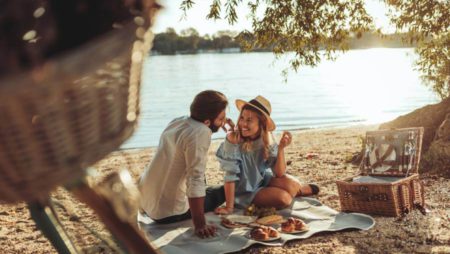 With romance in the air and so many romantic places to be at, Liverpool is a fantastic place to celebrate love. The celebration can be in the form of a date, a romantic getaway, a picnic, an outing, or a serene spot under the open sky.
If you are a single person staying in Liverpool, you can visit one of the best dating sites in Liverpool to enhance your chances of finding your perfect date. Once this decision is made of whom you are going on a picnic date with, you now have to decide on other arrangements for the date. The major ones include location, food availability, serenity, choice of music, ambiance, etc. Making a decision gets tough at times. But don't worry, read through the following blog, and you will have a fair enough idea about picnic dates in Liverpool.
All you need to impress your date is to know a place that will impress them, and you will be successful in creating memories together.
Go-to Places for Picnic Dates
Some of the best go-to places and hands-on ideas for Picnic dates for singles in Liverpool include, but are not limited to, the following:
St. Luke's Bombed out Church for watching a movie under the stars
Owing to the musical history of Liverpool, a Musical Concert might be a great idea
If you both are adventure lovers, Kayaking or Canoeing can be good options
For a simple indoor picnic date, choose your Living Room or Backyard
For cliché date locations, Local Lake or Beach or a Local Park
Frisbee golf can also be explored for a picnic date
Essentials to Carry for a Picnic Date
When you plan a picnic date, the items you carry show your concern and love for your date. The more involved you are, the more thoughtful your item list would be. Here are a few inclusions that you should have for any picnic date you plan to make it a success.
Lots of food to be eaten in a non-clumsy way
Some alcohol (wine or beer), an icebox, and stemless wine glasses or beer mugs to accompany it
Cutlery or flatware that goes with your food choices
Cloth napkins
Blanket to snuggle two people in
Bug spray and sunscreen lotion for self and your date's protection
Wet wipes/ towels and hand sanitizers
Flowers to make the date even more romantic – ensure to choose the flowers well; they can act like a double-sided sword
Food Preferences
Food can be a mood changer. If you are in a bad mood, eat your favorite food. For a happy day and to celebrate, food comes to the rescue. The food menu is always the first thing to be decided for a party before you decide on other things. And similarly, for a picnic date also, food acts as a major date component.
Tips for choosing an apt Food Menu for your picnic date in Liverpool are:
Food items should be more hands-on
Stay away from the sack-lunch mentality
Keep the menu simpler, just like a cocktail hour menu or a holiday party menu
Food should be more snack-like and not like the main menu
Go for recipes that are easy to be cooked and feature higher-end ingredients. Some menu inclusions can be:
Smoked trout salad
Gruyere and apple toasts with thyme and honey
Shaved fennel salad
Turkey, peach, and basil sandwiches
Cheeseboard
Turkey and fig Panini
White wine spritzer
And more.
Now that you know what to do on a picnic date if you are a single staying in Liverpool, you need to go ahead and find out a perfect date for you. Although dates can be found in offline mode, many dating sites are giving options for finding a perfect match online. You can find matches that are similar to you in preferences, tastes, interests, ethnicities, religious values, and beliefs. Accordingly, you can plan on going for a picnic date or a romantic meeting.
Online Dating Platforms that offer numerous profiles for dating include the following:
Zoosk
Mirror Dating
DatingDirect.com
Elite Singles
MySingleFriend.com
And the list goes on.
Find the profile best matching you, and you are golden to start your date.