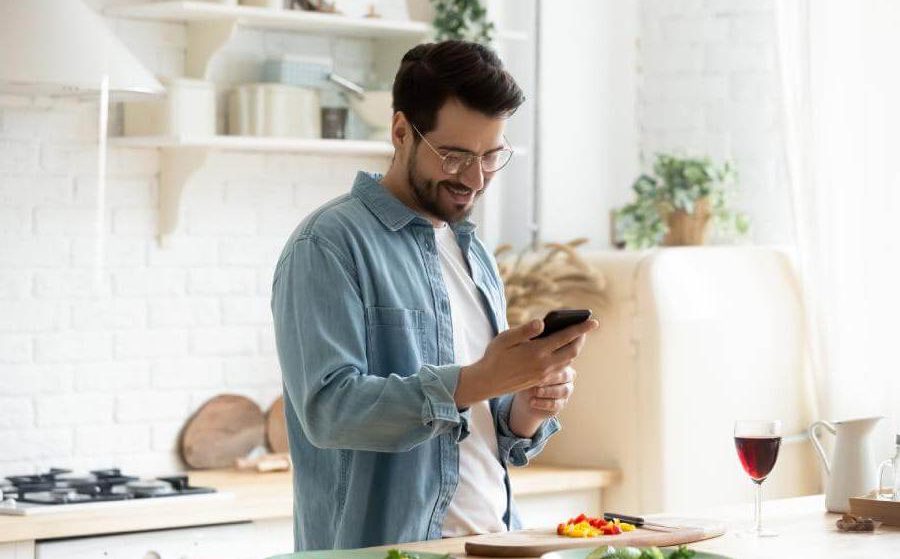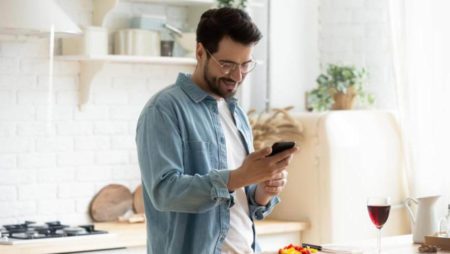 There are a lot of game apps out there that will present you with different gaming experiences. Depending on where your preferences lie, you can choose from adventure games, puzzles, card games, board ones, or even role play ones. Apart from the usual categories that almost any gamer has tried at least once, there is also a specific genre of games that fall into the Dating sim games category. It has happened even to the best of us: one Saturday night, you're feeling lonely with nothing to do, and you're trying to find some entertainment that will make your evening less boring than it already is. This is the exact moment when you should try downloading a dating sim game. There is nothing like entertaining yourself with a 2d online lady that will make you feel less lonely while fulfilling the dream of having the perfect girlfriend. It seems like a good idea, but you don't know where to start? Continue reading to find out what are the best dating apps when it comes to online dating games for guys.
Online Dating Games You Should Know In 2021
Table Manners
With Table Manners, you are in for a good ride since the beginning. You're either going to have an awesome date or turn it into a total catastrophe. It is all based on physics law, and you'll have to balance your disembodied hand pretty well to be able to impress your date of the night inside one of the fanciest restaurants around town. It is a great choice for those who enjoy a good surgeon simulator kind of game.
Dream Daddy
Have you ever wondered what it would be like to be a single dad of a teenager trying to date? Well, Dream Daddy will give you the possibility to be one in the dating sim game that is mainly for those of you who are open to trying dating with other hot guys in the neighborhood. The choices of dates are endless, and you will most definitely have a lot of light-hearted fun with the best gay dating sim game there is.
Catherine: Full Body
This online dating game puts you in the shoes of 30- something-year-old Vincent, who is an engineer interested in dating multiple women. Catherine: Full Body is a great dating game for guys since it gives you 2 possibilities to play: one by trying to solve a puzzle to get to the top and the other one by talking, drinking, having fun with other players at a bar. All in all, the dating app has a nice interface that will keep you busy playing.
HuniePop
If you have ever had the fantasy of getting help from a love fairy to get dates, then HuniePop is the right dating sim game for you. The app involves the love fairy that goes by the name Kuy and is there for the sole purpose of helping you to get laid with your next date. All you have to do is play some candy crush saga, to get some action with some pretty good CG characters that will also talk softly to you while you're flirting.
Fate/Stay Night
Fate/Stay Night is an online dating sim game pretty challenging, even for the best of us. With 45 endings, from which 40 are pretty bad endings, the game provokes you with many different ladies all trying to get your attention for different reasons. It all depends on what you choose to do, to finish the game as a lucky winner.
Monster Prom
If you want an online dating game with multiplayer that you can share with your friends, Monster Prom is the way to go. The game features a lot of characters that get very competitive with each other while trying to impress the "monster" they fancy. As also suggested by the name, the main goal is to get your favorite monster to the school prom that is only 3 weeks away.
Moove: 3D Chat and Dating
If you're actually looking for a girlfriend while also playing a neat game, then Moove: 3D Chat and Dating is the perfect combination of both. The game is set as a virtual world where you can join a room and talk to other players that are currently there. It is almost like joining a normal chat, but you're in 3d and portray yourself through your online sim avatar. Who knows, maybe you can meet your future girlfriend inside this online dating app.
Arcade Spirits
This online dating sim app will feel like a breath of fresh air for the nostalgics of arcade games. The game presents a virtual world where arcade games are still popular in the 2020s, and you're the employee of a futuristic arcade. You have plenty of chances to date and create romantic encounters with other employees as well as different customers that come into the shop.
These are our top picks for the best online dating sim games for guys that will make your free time a bit more interesting and fun while also giving you the chance to explore a virtual world filled with romance. You can choose from lots of different game settings and interfaces, depending on what you like most and definitely what you feel more comfortable with. After all, gaming should be a pleasant experience created to fill your life with entertainment and good pass-time activity. Download one of the games now, and decide which one best fits your gaming preferences.